Jan
23
Tue
Chapter Meeting: The Ocean: Threats and Prospects

@ Congregational Church
Jan 23 @ 7:00 pm – 8:30 pm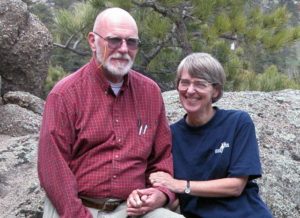 Presented by Daphne Fautin and Bob Buddemeier
Daphne Fautin has a Ph.D. in zoology from UC Berkeley. She became a marine biologist at the University of Oregon Institute of Marine Biology. She was Curator and Director of Research at the California Academy of Sciences in San Francisco, then Professor of Ecology and Evolutionary Biology at the University of Kansas. She specializes in sea anemones.
Bob Buddemeier has a Ph.D. in chemistry from the University of Washington. After he was in the Department of Chemistry and then Oceanography at the University of Hawaii,  he went to the Nuclear Chemistry Division at the Lawrence Livermore National Laboratory, and finally to head the Hydrogeology Section of the Kansas Geological Survey.
They met when Daphne was a post-doc and Bob was an Assistant Professor at the University of Hawaii, while attending the Coral Reef Symposium in Australia.
They retired to Medford (the Rogue Valley Manor) in 2015.
Feb
27
Tue
Chapter Meeting: The Birds of Patagonia

@ Congregational Church
Feb 27 @ 7:00 pm – 8:30 pm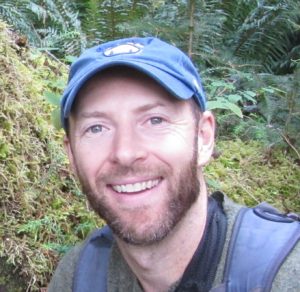 Patagonia is a region within Chile and Argentina that occupies the southernmost portion of South America—and is one of the most magnificently scenic landscapes on earth. In this presentation Brandon Breen will share photos and experiences from a hiking and birdwatching trip he took there in February of 2015, and also provide an overview of this remote and bewitching place. The talk includes glaciers, parakeets, turquoise waters, condors, buzzard-eagles, and even the secretive chucao tapacula, a bird whose voice, according to Chilean poet Pablo Neruda, "contains all the world's loneliness." We hope you can make it for this informative photo slideshow and tour of one of earth's true gems.
Brandon Breen is a writer and conservation biologist who lives in Ashland, Oregon. Brandon has worked on numerous avian research projects throughout the U.S. and abroad, focusing on such species as the California and Andean condors, the Turkey Vulture, and the Gray-crowned Rosy-finch. He completed his BA at Bates College and his MSc at the University of Minnesota. Brandon is currently writing his first children's novel while also working on the Mindful Birding Project, which aims to increase awareness of ethical birding guidelines.