When:
October 24, 2017 @ 7:00 pm – 8:30 pm
2017-10-24T19:00:00-07:00
2017-10-24T20:30:00-07:00
Where:
Congregational Church
1801 E Jackson St
Medford, OR 97504
USA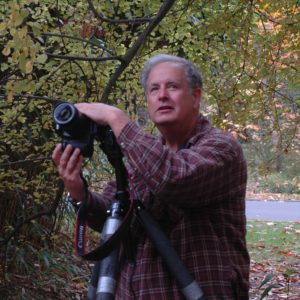 Presented by Norm Barrett
In this fast paced program, Norm will take you through a brief introduction of the types of dragonflies in the county, habitats they can be found in, totally weird breeding behavior, and new discoveries.  Like a foraging dragonfly we will dart hither, thither and yon in an effort to make you all experts in the science of the Odonata.  There will be a test.
After retiring as a biologist from the US Forest Service, Norm Barrett has been chasing and photographing dragonflies for almost 10 years now.  In that time he, and his evil twins, Gary Shaffer and Jim Livaudais, have documented and photographed 65 species in Jackson County.  With net and camera in hand(s) he has braved the shallowest ponds, stickiest mud and wettest meadows in search of something new.