When:
March 27, 2018 @ 7:00 pm – 8:30 pm
2018-03-27T19:00:00-07:00
2018-03-27T20:30:00-07:00
Where:
Congregational Church
1801 E Jackson St
Medford, OR 97504
USA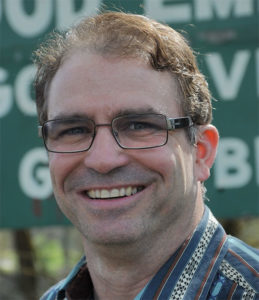 Public lands are often said to be one of America's greatest ideas. But lately, the very concept of "public lands" has been made controversial by malevolent influences like the Bundy family and Koch brothers. To better understand our local public forests, come hear from historian Greg Walter about the history of our public lands, aka the Public Domain, beginning with the setting aside of "forest reserves" that would form the basis of our National Forests and National Parks. Greg will also provide some background on the railroad land grants and their relationship with today's BLM lands. KS Wild's Outreach Director will also provide brief updates about current issues fac-ing our public forests today.
Greg Walter currently sits on the boards of The Klamath-Siskiyou Wildlands Center and Crater Lake and Oregon Cave Natural History Association. He is an avid local historian specializing in the mapping and history of our most treasured assets: the public lands and how they came to be. Greg has lived and hiked throughout Southwest Oregon for the past 39 years.