Opportunities for Jackson County Educators
A voice for conservation and education in the natural world.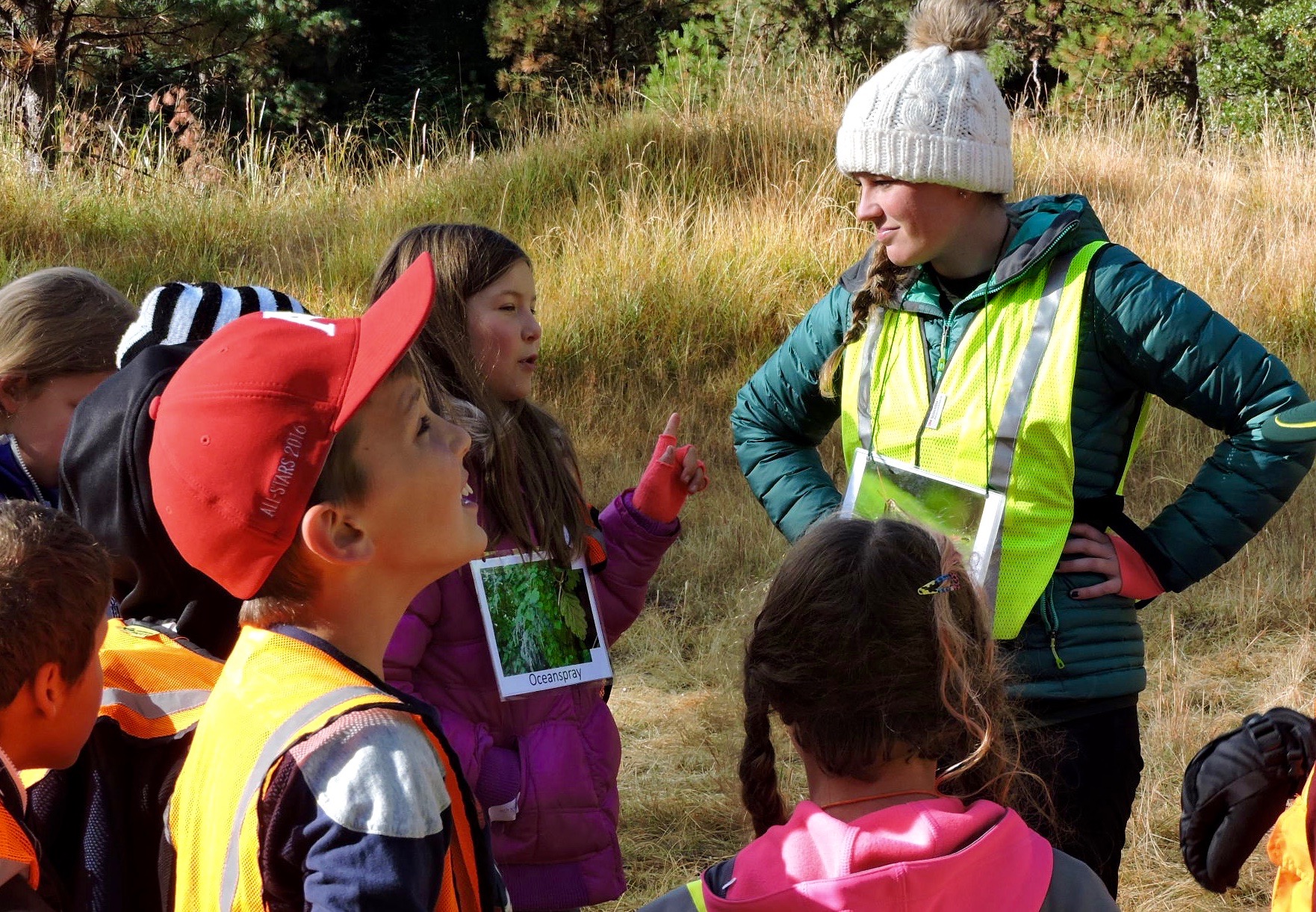 One of the main missions of Rogue Valley Audubon is to be a voice for conservation and education in the natural world.Below are three opportunities to study birds  both in the classroom and outside in the field.•    Birding in the Schools with Intern Kelsey Hansen.•    Bird Adaptation Power-Point presentation and bird walks with RVAS volunteers•    Scholarships for Jackson County educators for Siskiyou Institute
"Birding in the Schools" with Intern Kelsey Hansen.
We are glad to invite you to participate in the free "Birding in the Schools" program with Intern Kelsey Hansen for elementary and middle school classrooms visits and local field trips.This program is sponsored by Rogue Valley Audubon Society, Northwest Nature Shop, and Klamath Bird Observatory.The interns will lead students in the classroom and to local natural areas for inquisitive, hands-on learning about the environment. Students will gain a deeper sense of place through learning about local bird species and their adaptations.We are offering a range of classroom lessons to encourage students' curiosity in nature and to build science skills. All lessons can be adapted to individual classroom needs. If teachers have a particular topic related to natural history that they would like us to prepare, we can tailor a lesson plan to be specific to you own classroom goals if given two weeks prior notice.Sign up
Example LessonsExploring eBird5th-8th gradeWe will learn about local bird populations and how scientists study bird populations. Students will use binoculars to observe birds in their schoolyard or on a walking field trip and then actively participate in bird population research through using the online database tool "eBird."Behave like a Bird4th-7th gradeThrough this activity, students will gain a better understanding of bird behavior, of the adaptivity of bird behavior and why knowing or understanding bird behavior is important for understanding the natural world and avian ecology. This is accomplished through two games and a creative writing project. One game pertains to courtship behavior and one explores why birds join together in flocks.Bird Olympics1st-8th gradeStudents will see how they measure up to some interesting bird adaptations in this very active lesson.  Through a series of challenges, students will explore different bird adaptations and try to determine why birds might have developed in such ways.
Elementary Presentation, "Bird Adaptations", & Bird Walks with RVAS Volunteers
For an hour long elementary classroom PowerPoint "Bird Adaptations" presentation including a drawing activity and/or assistance with a teacher initiated field trip, please call Lynn Kellogg (541 855 9638) or email her at:  rvas.ed@gmail.com to make arrangements or call Sooney Viani (541 482 5146) or email her.
Scholarships for Jackson County Educators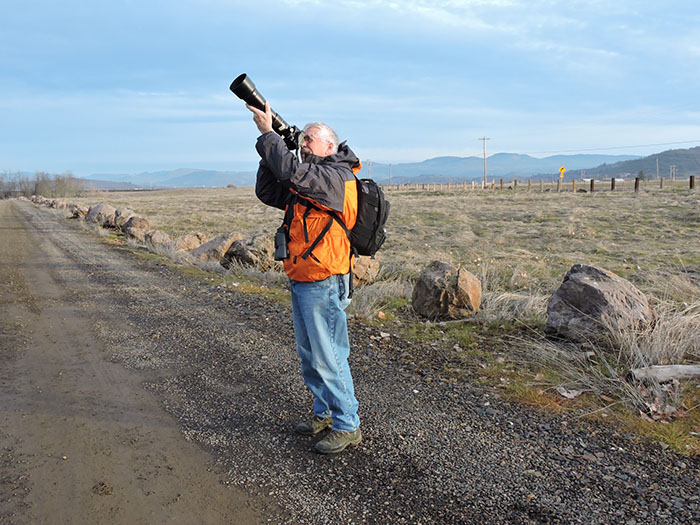 Rogue Valley Audubon funds scholarships for Jackson County educators to attend Siskiyou Field Institute adult education classes. For details, email SFI Program Coordinator Kathleen Pyle at: programcoord@thesfi.org.